Get important information about some of the most common ingredients used to make the formulas here!

Some things require more than just a twitter post. Check the CURLBLOG for technical info and specific formulating tips.

Are you already a member? You can login here to gain access to all the formulas/recipes, including instructions and my notes!

Almond Honey Define Cream
Fenugreek seed & foti root goodness? Learn how to create it!
Fenugreek seed and Foti root will serve as the base for this softening and cream curl defining cream. Use it to retwist, to moisturize the hair after washing, or to help create protective styles

Shampoos are simply meant to clean! But how does one make quality shampoos without wasting ingredients? Check out some of the formulas and recipes to create great shampoos at home!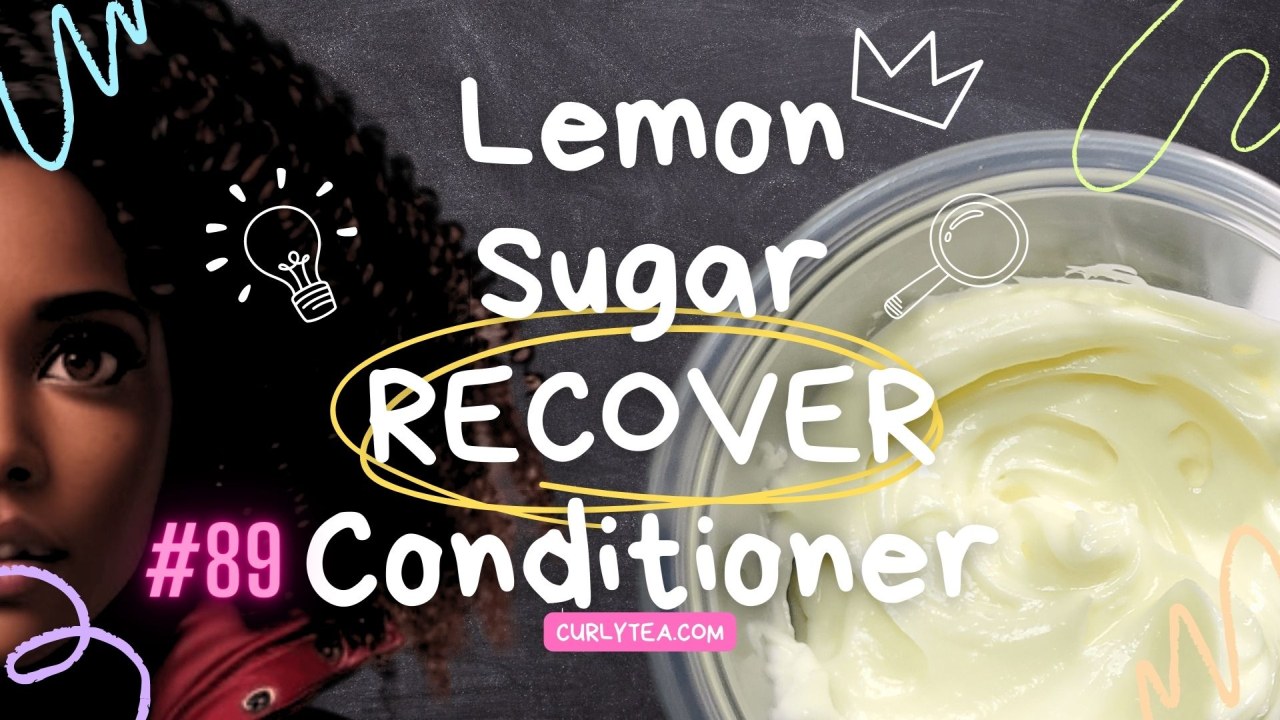 Every curly loves a good conditioner, right? Don't believe the no-product hype! Conditioners, especially leave-in conditioners, help with manageability, shine, strength and softness!

But what about skincare? Skincare is very important. From softness to hydration, a good skincare recipe that can be made at home will always come in handy. Check out some of the formulas and recipes here!

Who doesn't love a good hair gel that works and won't leave your hair full of flakes? A good gel works to help lock in and define curls. Check out some of the formulas and recipes used to help maintain multi-day curls!

Get access to curlytea.com's recipe/formula vault RIGHT NOW! Hey, it's super cheap and probably costs much less than nursing a product-junkie habit! lol

The freedom to access the protected recipes/formulas 30 days at a time! You decide when you want access and you don't have to worry about cancelling.

Get the same access as the Monthly, BUT ONLY for $45 for a whole year! You've probably paid more for products you don't even like! 😛

<!—-><!—->
<!—->
<!—->
<!—->
<!—-><!—->
<!—->
<!—->
Glyceryl Polyacrylate INCI Glycerin (and) Glyceryl PolyacrylateWHAThumectant; rheology modifier; gel building blockpH […]
<!—-><!—->
<!—->
<!—->
<!—->
<!—-><!—->
<!—->
<!—->
<!—->
Isoamyl laurate INCIIsoamyl laurateWHATEmollient esterpH RANGE4.5 – 7USAGE RATEHair 0.1% – 2%; […]
<!—-><!—->
<!—->
<!—->
<!—->
<!—-><!—->
<!—->
<!—->
AntiMicro Root BlendINCI: Hexylene Glycol, Caprylyl Glycol, Wasabia Japonica (wasabi) Root Extract, […]