Hello curlyteas! Welcome to the brand new forum.

Camille Rose Latte Define Leave-In Hair Conditioner
Topic starter
09/07/2018 6:17 pm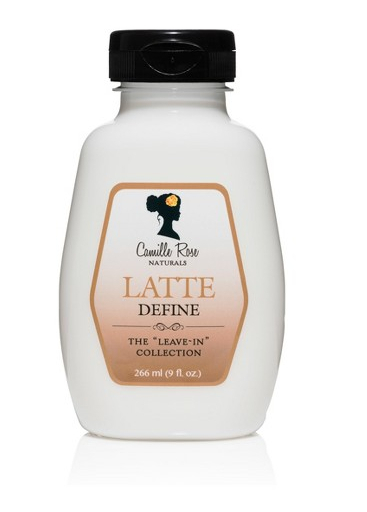 Sometimes I test different products to see what benefits they have for my hair and try to find out if specific ingredients used in those products will be beneficial for me to try formulating with.
The latest one of these products is Camille Rose Latte Define Leave-In Hair Conditioner.
Here's the list of ingredients from my bottle:
Pectin Infused Water, Black Cumin Seed Oil, Sunflower Seed Oil Xanthan Gum, Glucose, Optiphen
It feels very light going on and seems to work well, especially if your hair is dry (not wet) and you spray it with a little water then use it.  It's the next day and my super-fried hair (it was so hot and humid yesterday) is still soft today.  It's odd that it feels light, but feels moisturizing when it's dry.
Maybe the "glucose" is acting as a humectant? Or is there something to the pectin+water mix that's causing this sustained moisturized feel? Who knows.
If the ingredients list is complete, the ingredient that's holding everything together seems to be the Xanthan gum. The additions of two oils -- black cumin and sunflower -- makes up the lipid portion. The aqueous phase is water and water-soluble pectin.
Glucose is a simple sugar, like corn syrup.  Another name for glucose is "dextrose", which is a natural sweetener and can be used as a humectant in low amounts. This product doesn't dry "sticky" or "tacky" -- like how some formulations using agave can.
Pectin is interesting because it can have the benefit of keeping the pH down, which is good for conditioners. I like my conditioners to be as low as pH 4.5 (about the pH of aloe vera) because it -- along with an adequate oil phase -- can cause that highly sought-after 'curl popping' effect.
I can see where some naturals who are used to thick conditioners may think the Latte Define Leave in feels like nothing. It feels very light in the hand.  I suggest maybe using it to retwist your curls, or using it on dry (not wet) hair.
It's certainly not a "holy grail" for me (I'm a DIY girl!), but you guys can check it out if you have some extra money laying around. The no-nonsense ingredients list alone got my attention.
Source Mat.
Glucose - https://amzn.to/2KtGhsC (amazon affiliate)
Dextrose -  https://amzn.to/2tSHVtz   (amazon affiliate)