Formulas I'm currently working on.
A few important
things (. ❛ ᴗ ❛.)
Are you looking for formulas and recipes for homemade shampoos, conditioners, leave-in conditioners, lotions, creams, hair gels and facial serums? Check out what's in the vault!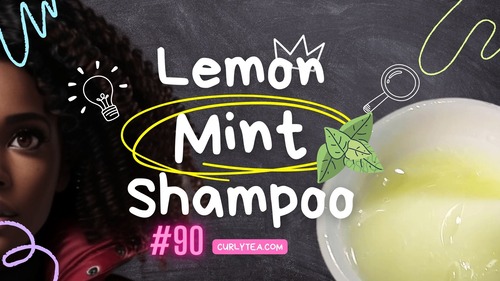 Shampoos are simply meant to clean! But how does one make quality shampoos without wasting ingredients? Check out some of the formulas and recipes to create great shampoos at home!

Every curly loves a good conditioner, right? Don't believe the no-product hype! Conditioners, especially leave-in conditioners, help with manageability, shine, strength and softness!

But what about skincare? Skincare is very important. From softness to hydration, a good skincare recipe that can be made at home will always come in handy. Check out some of the formulas and recipes here!

Who doesn't love a good hair gel that works and won't leave your hair full of flakes? A good gel works to help lock in and define curls. Check out some of the formulas and recipes used to help maintain multi-day curls!

When you become a subscriber, it allows for the acquisition of ingredients, which allows me to write more blog posts, create and test more formulas, and post more videos!

Get access to curlytea.com's recipe/formula vault RIGHT NOW! Hey, it's super cheap and probably costs much less than nursing a product-junkie habit! lol

The freedom to access the protected recipes/formulas 30 days at a time! You decide when you want access and you don't have to worry about cancelling.

Get the same access as the Monthly, BUT ONLY for $45 for a whole year! You've probably paid more for products you don't even like! 😛

Latest additions to the website for all categories

You can't make great products without great ingredients, right? Check out some of the ingredients used to make the formulas and recipes here!