Highlighters: D&S Erasable Highlighters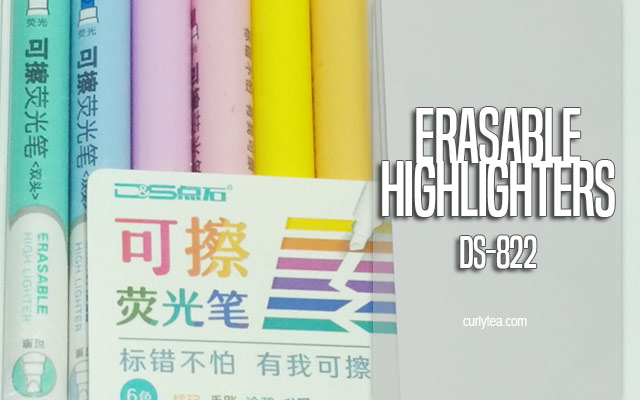 Stationery alert! For those looking for non-friction erasable highlighters that don't necessarily look like a kid's marker, check these out!  I think this brand is called D&S. The "color" version at Amazon is "DS-822".
Since recording this review, I've come to really the ability to NOT worry about heat taking away the color.  The orange (my fave) is by far the most pastel highlighter-like while the yellow is the traditional fluorescent highlighter color.
Where to buy:
Erasable Highlighters, Double Head Smooth Writing Highlighters, Chisel Tip Assorted Colors High Lighter Markers, 6 Count
Verdict:
For a regular highlighter, some of the colors are too saturated for me. If you like saturated highlighters, it's an A+.   If you're looking for pastel highlighters, erasable or otherwise, look elsewhere.