Review: Vidal Sassoon Pro Series Moisture Lock Shampoo
WHAT?
Vidal Sassoon Pro Series Moisture Lock Shampoo
INGREDIENTS:
Water, Sodium Laureth Sulfate, Sodium Lauryl Sulfate, Glycol Distearate, Cocamidopropyl Betaine, Sodium Citrate, Cocamide MEA, Sodium Xylenesulfonate, Dimethicone, Fragrance, Citric Acid, Sodium Benzoate, Guar Hydroxypropyltrimonium Chloride, Sodium Chloride, Tetrasodium EDTA, Methylchloroisothiazolinone, Methylisothiazolinone
SHORT AND SWEET
Cleans hair WITHOUT leaving a terrible straw-like feeling, which is surprising
SMELL
It smells fresh and clean. Sorry I can't be more specific, but it just smells fresh and clean. It's not overly fruity or flowery. Just nice.
HOW IT WORKED
I was surprised at the quality of the shampoo! Honestly, I wasn't going to try the Moisture Lock Shampoo, but I'm glad I did. This came as part of a 3-pack Vidal Sassoon Voxbox from Influenster.com
You know how some shampoos are clear and almost transparent? Well, the first thing I noticed is its creamy consistency, which is thick and has a small amount of slip. It's not a conditioning cleanser (it does produce suds), but it's NOT at all like other traditional, cheap-y shampoos.
The second noticeable thing is it DOESN'T make my naturally coily hair feel like straw. That's a major plus in my book because I always seem to be fighting with store-bought shampoos. LOL! That's why I usually make Castile-soap based #DIY mixes.
The Moisture Lock Shampoo also rinses clean WITHOUT leaving a stripped feeling. My hair is clean, but there isn't a terrible 'squeaky-clean' feel. It's actually quite nice!
It isn't comparable to the shine I get from using the OLD FORMULA of the Kiss My Face Whenever Shampoo with Green Tea and Lime. But of course, that one contains a lot of herbal extracts which are great for enhancing shine.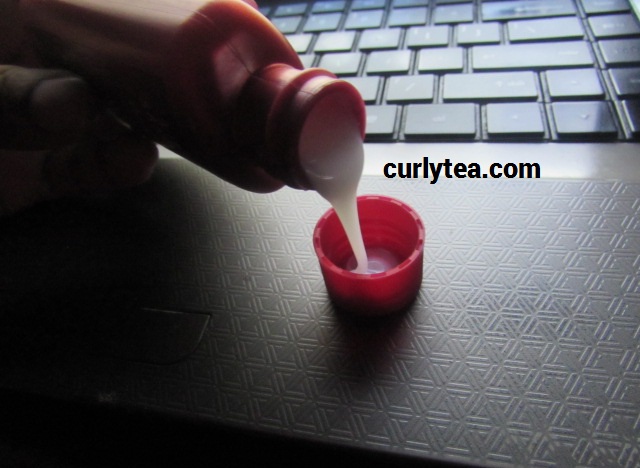 The Moisture Lock Shampoo is just that: a shampoo. It isn't loaded up with extracts or additives, which can add to the price of any product.
I think the Moisture Lock Shampoo is a viable option for those who don't mind using a sulfate-shampoo, but also want something which won't completely strip the hair.
Cons
Contains both Sodium Laureth Sulfate and Sodium Lauryl Sulfate (why come? fuh what tho?),
And just in case you didn't catch it the firs time, I received these products complimentary from Influenster for testing purposes.
Related:
https://www.curlytea.com/reviews/review-kiss-my-face-whenever-greentea-lime.html