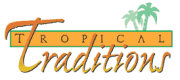 Oh yes, its about that time for a product giveaway yall! Do you like coconut oil for your hair, skin or to cook with? If you're selected in this giveaway, Tropical Traditions will send you a FREE 32 ounce jar of their highly coveted Gold Label Virgin Coconut Oil, chi'le! Woot!
Some of you may have already read my Not All Coconut Oils Are Created Equal post before. So you know I've been on the hunt for a great quality coconut oil for use on skin and hair, and to be part of my DIY concoctions.
Looks like I've found a winner. For real. I plan to have a much more detailed review of Tropical Traditions Gold Label Virgin Coconut Oil in the near future as I like to use even the great products for more than a week to do a full review. (Yall know that I don't just hype any ole thing).
But why should YOU wait until then?