Giveaway: Tropical Traditions Gold Label Virgin Organic Coconut Oil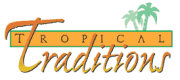 Oh yes, its about that time for a product giveaway yall! Do you like coconut oil for your hair, skin or to cook with? If you're selected in this giveaway, Tropical Traditions will send you a FREE 32 ounce jar of their highly coveted Gold Label Virgin Coconut Oil, chi'le! Woot!
Some of you may have already read my Not All Coconut Oils Are Created Equal post before. So you know I've been on the hunt for a great quality coconut oil for use on skin and hair, and to be part of my DIY concoctions.
Looks like I've found a winner. For real. I plan to have a much more detailed review of Tropical Traditions Gold Label Virgin Coconut Oil in the near future as I like to use even the great products for more than a week to do a full review. (Yall know that I don't just hype any ole thing).
But why should YOU wait until then?
FULL REVIEW
After using Tropical Traditions brand of Virgin Coconut Oil I finally understand why so many people praise it so highly. As I told you in my preliminary review, no straight liquid oil I've used thus far has made my skin as soft as when I use this brand of coconut Oil.
ENTER TO WIN
To be entered into the contest, you have to do the following (most of this is handled by Rafflecopter below … scroll down):
(RaffleCopter below will handle most of that and will keep track of your entries. :))
OPTIONAL INFO TO INCREASE YOUR CHANCES OF WINNING
6. Submit a tutorial or blog post about ONE OR MORE of the following subjects:
a. How to make DIY coconut whipped butter(s) for hair
b. How to use tea in your DIY products
c. How to use your favorite DIY curl defining product
d. How to make DIY coconut lotion or cream
e. How to use coconut cream concentrate to make desserts
f. Describe how and why you make your favorite DIY product (if you use coconut oil in the recipe, its a plus!)
Sign up for free at https://www.curlytea.com/create-an-account.html
Submit your article: https://www.curlytea.com/create-new-article.html
READ THIS AND GET EXCITED CHI'LE:
Win 1 quart of Gold Label Virgin Coconut Oil!
Tropical Traditions is America's source for coconut oil. Their Gold Label Virgin Coconut Oil is hand crafted in small batches by family producers, and it is the highest quality coconut oil they offer. You can read more about how virgin coconut oil is different from other coconut oils on their website: What is Virgin Coconut Oil?
You can also watch the video they produced about Gold Label Virgin Coconut Oil:
Tropical Traditions also carries other varieties of affordable high quality coconut oil. Visit their website to check on current sales, to learn about the many uses of coconut oil, and to read about all the advantages of buying coconut oil online. Since the FDA does not want us to discuss the health benefits of coconut oil on a page where it is being sold or given away, here is the best website to read about the health benefits of coconut oil.
EEEEE!!!! *running around the room with my hands up the air*
RAFFLECOPTER:
a Rafflecopter giveaway
Good luck!
*Disclaimer: Tropical Traditions provided me with a free sample of this product to review, and I was under no obligation to review it if I so chose. Nor was I under any obligation to write a positive review or sponsor a product giveaway in return for the free product. If you order by clicking on any of my links and have never ordered from Tropical Traditions in the past, you will receive a free book on Virgin Coconut Oil, and I will receive a discount coupon for referring you.
**Curlytea.com Disclaimer: Prize fulfillment is the sole responsibility of Tropical Traditions. Curlytea LLC or curlytea.com is not responsible for product not being received or the condition in which product is received. The process is automated through Rafflecopter.com. More entries are awarded for more participation as listed above.