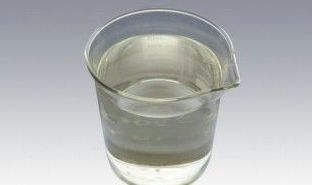 Sodium Lactate, a 60% concentration in water, and is the sodium salt of natural L(+)-Lactic Acid, produced through the fermentation of sugar, an alpha hydroxy acid that occurs everywhere in nature.
Sodium Lactate is one of the Natural Moisturizing Factor (NMF) constituent of skin, required in the maintenance of natural hydration.  Sodium Lactate is a superior moisturizer, increasing the moisture content of skin by up to 84%. When compared to other commonly used moisturizers, it's water holding capacity is second only to Sodium Hyaluronate (Hyaluronic Acid), as referenced by the table below.
Sodium Lactate is an edible material that has been used for decades in the meat-packing industry because it effectively forces cells to hold water.
Water Holding Capacity of Common Cosmetic Moisturizers

| | |
| --- | --- |
| Hyaluronic Acid | 388 |
| Sodium Lactate | 84 |
| Sodium PCA | 60 |
| Glycerin | 40 |
| Sorbitol | 21 |
SPECIFICATIONS
| | |
| --- | --- |
| Appearance: | Clear, Non Viscous Liquid |
| Odor: | Characteristic |
| Solubility: | Water Soluble |
| Storage: | Tightly Sealed, Protected from Heat / Freezing |
| Shelf: | Re-Test at 80 Months |
| pH: | Direct – 7.8 to 8..3 |
ATTRIBUTES
Reduces irritation potential and increases efficacy of Alpha and Beta Hydroxy Acids
Makes oils and butters less greasy and more moisturizing because it lengthens the carbon chain of oils
Significantly increases and accelerates the action (particularly the skin lightening action) of Vitamin C and its derivatives
Antimicrobial action helps facilitate product preservation
In production of bar soaps, use of Sodium Lactate will result in bigger yield, faster cure times, and improved product aesthetics / performance
Having a very slick, emollient, almost oily feel, Sodium Lactate can be used to reduce tack and improve skin feel of aqueous systems in which oils or esters could not be used
Because of it's water binding capacity and emollient feel, makes a fabulous component of salon "cutting lotions" or detanglers
Dramatically improved moisture content of skin even when utilized in rinse-off products.
GUIDELINES
1 to 10%
Add to Water Phase, Hot or Cold
APPLICATIONS
Skin Care
Bath and Body Care
Hair Care
Moisturizing Repairing Products
May be Used to Increase pH, Buffer Acids
May be Used to Improve the Absorption of Emulsions
May be Used to Reduce the Greasiness of Emulsions
TIP::  Prepare your favorite emulsion then add 2 to 3% Sodium Lactate and Compare the Difference
Source: http://www.ingredientstodiefor.com/item.php?item_id=145