Lemony Lemongrass Lotion [VID]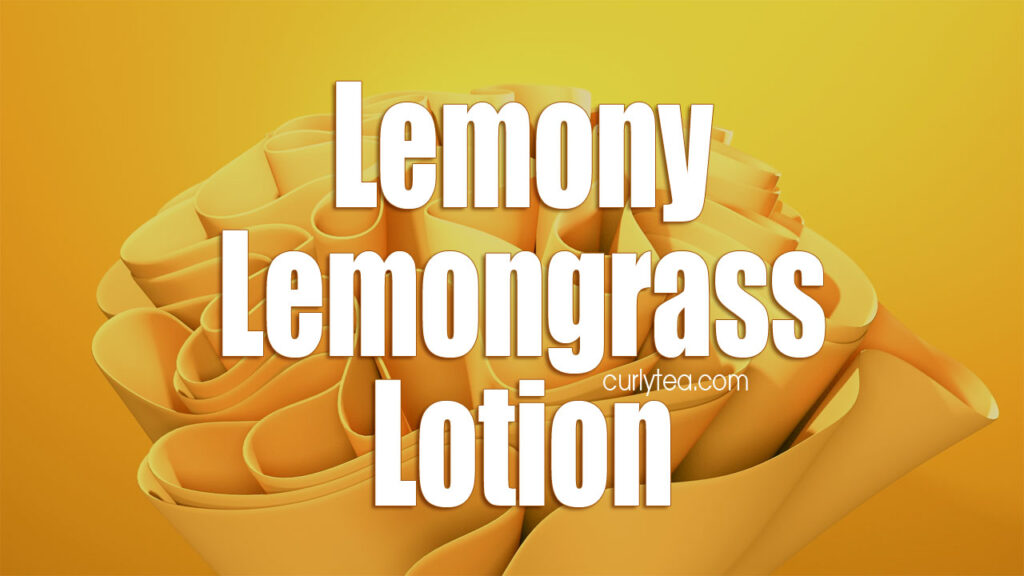 Lemony Lemongrass Lotion
Today let's make a lemongrass lotion with lemon balm and sunflower oil which, in my opinion, is actually one of the best oils for dry skin.
INGREDIENTS
PERCENT
G
INGREDIENT
PURPOSE
PHASE A
75.2%
75.2 grams
Distilled water
diluent
4%
4 g
Propanediol
humectant;
glycol alternative
1%
1 g
Betaine**
humectant;
moisturizer
q.s
q.s
color
color
8%
8 g
Emulsun
emulsifier
1%
1 g
ICE Sunflower*
emulsifier; thickener
3%
3 g
Sunflower oil
emollient
–
PHASE B
0.2%
0.2 g
Lemon Balm
additive
0.1%
0.1 g
Lemongrass EO
additive
2.5%
2.5 g
Isoamyl laurate**
emollient
2%
2 g
Glycereth-26
humectant;
moisture retention
1.5%
1.5 g
LC995 Cyclomethicone
emollient
0.5%
0.5 g
Phenylpropanol EHG
preservative
1%
1 g
Fragrance
scent
*optional.
**Optional, but highly recommended
FULL VIDEO
INSTRUCTIONS
ONE-POT PROCESS
In Vessel #1

+Combine PHASE A ingredients
+Heat to 75 – 80℃
+Use mechanical mixing sparingly and as needed to ensure emulsification. When the temperature drops to 50℃, only stir manually. High shear mixing at this point can negatively affect viscosity.
+Add PHASE B ingredients and stir well.
+Transfer to final container.
MY NOTES
+Lemony lotion on deck! It's not an overly slick lotion. It absorbs quickly (at least on my dry skin). I think the glycereth-26 is really helping with the prolonged hydration.
+You can use whatever lemon scent you want. If the Lemongrass scent is still too much for you, skip it and rename this recipe to Lemon Lotion or something else. OR you can use 0.05% Lemongrass instead.
+Make sure to add the water-soluble colors to the water part just in case there's an issue with dissolving all of the color at the end of the process.
+If you don't have ICE Sunflower, try ICE Silicone. If you don't have either ingredient, AND you can stand the feel of Xanthan gum on your skin, use it to help maintain stability.
+The LC995 cyclomethicone is also serving a purpose here. It's keeping the lotion from getting too bulky. I added a small amount of ICE Sunflower to help with stability but it also thickens recipes.