Hydrolyzed Quinoa (Keenwa) Protein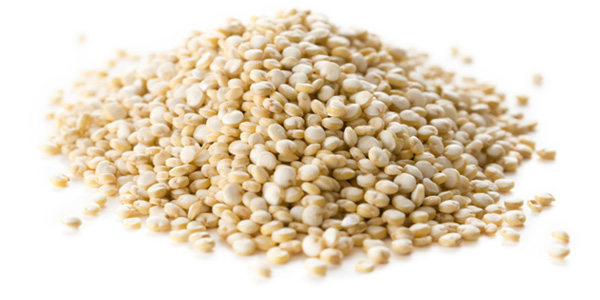 Quinoa (Keenwa) Protein, Hydrolyzed

Pronounced (Keen-wa), Quinoa protein is hydrolyzed from the Quinoa grain, through an enzymatic process.
Quinoa Protein offers a unique combination of molecular weight amino acids offering enhanced penetration for hair and skin nourishment along with film forming activity for greater repair, hydration, and shine.
HAIR CARE– hair will look smoother and feel silkier, it forms a protective barrier to protect the hair from environmental stresses, retains moisture in the hair, and provides nutrients to the hair. Unlike the rest of the proteins that will each offer protection, repair, or moisturization Quinoa Protein will offer all of these attributes through enhanced hair penetration and substantivity for increased damage repair and cuticle protection. Please see study results* at the bottom of the page.
SKIN CARE– repairs damage and forms a protective barrier on the skin to prevent the environmental stresses from damaging the skin. Binds moisture and provides nutrients for the skin.
ATTRIBUTES
detanglers
gluten free
improved lustre
imparts conditioning
helps to soothe irritated skin
improved wet / dry comb-out
improves volume appearance
softens / smooths hair appearance
excellent film former (binds moisture to skin / hair)
SUBSTANTIVITY
Surface:

used at 1%, for one treatment – 16% reduction in damaged areas

used at 1%, for five treatments – 32% reduction in damaged areas

Cortex (penetration results)

used at 1%, for five treatments – 26% reduction in damaged areas
WET COMBING
used at 1%, after one treatment – 27% reduction in stress

used at 1%, after five treatments – 79%
DRY COMBING
used at 1%, after one treatment – 5% reduction in stress

used at 1%, after five treatments – 83%
HAIR GLOSS
used at 1%, after one treatment – 26% increased reflection

used at 1%, after five treatments – 51%
Source: http://www.ingredientstodiefor.com/item/Quinoa_Keenwa_Protein_Hydrolyzed/985