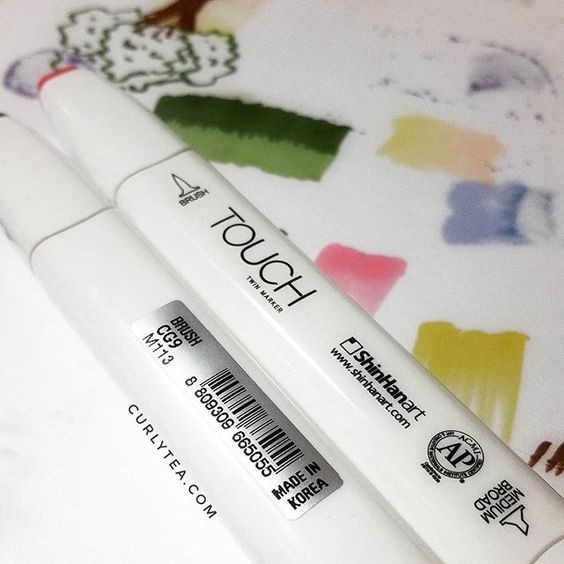 Oh. My. Gah! Major Copic competition in the form of Shinhan Touch markers 😮. (ATTENTION: These are not the fabulous fakes from China).
#Shinhan Touch brushmarkers are the closest to #Copics I've ever used. 😊 I got a lot more than what's pictured here.
The #ShinhanMarkers have over 200 colors, they're refillable, the nibs are changeable and they're cheaper than the #CopicSketch.
For me, they're better than Copics because – depending on where u buy them and if they're on sale – they're much cheaper.
I was LUCKY enough to find them when @jacksons_art in the UK had a sale online. They were roughly $2.50 each. If u don't mind waiting on shipping from the UK, I think Jackson's still has the best price I've seen so far. I think they're like $2.78 – $3.70 now, STILL cheaper than the $4.00+ at some of the big U.S. retailers.
You know when I said Winsor and Newton #Brushmarkers were the closest Copic competition? Scratch that. THESE! No, really. If you're looking for Copic alternatives, try these out 1st. .
.
#copicalternatives #markers #shinhantouch #copicalternative #shinhantouchtwin #shinhanart #betterthancopic #betterthancopics #marker #brushtip #chiselmarkers #coloring #coloringsupplies #alcoholmarkers #alchol #alcholmarkers #color #markeraddict #penaddict #bujotools #madeinkorea #koreanmarkers